Concentrated Ginseng Renewing Cream EX | Sulwhasoo Malaysia
THE MOST SOLD, THE SULWHASOO'S NO.1 CREAM*
WITH GINSENG HERITAGE
* 2022 Sales figures in Korea compiled within Amorepacific
CONCENTRATED GINSENG
RENEWING CREAM EX
SULWHASOO NO.1* CREAM
* Based on Beaute Research, sales data in Korea from 2017-2022
THE ICONIC GINSENG CREAM
A SYMBOL OF HERITAGE & CONTINUOUS EVOLUTION
SULWHASOO GINSENG CREAM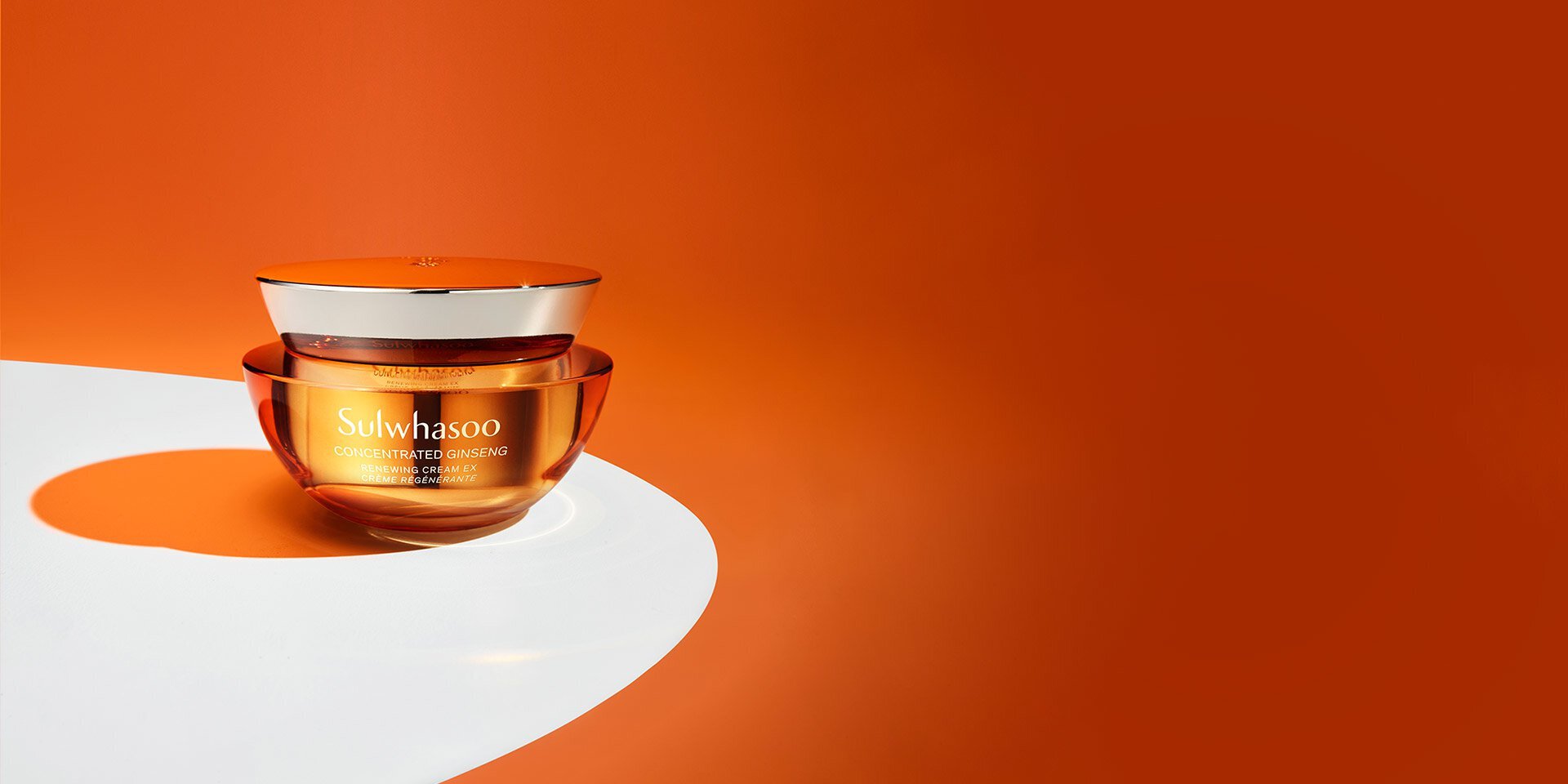 EXPERIENCE THE MOST ADVANCED
BEAUTY GINSENG TECHNOLOGY.
SULWHASOO'S NO.1*
ANTI-AGING CREAM
FOR SIX CONSECUTIVE YEARS
Dating back to the 1960s,
Sulwhasoo's research on ginseng and beauty propelled,
the evolution of Concentrated Ginseng Renewing Cream
has now become an icon of ginseng cream.
Boost your skin's rejuvenating power with
Sulwhasoo's Concentrated Ginseng Renewing Cream,
created from state-of-art technology.
* 2022 Sales figures in Korea compiled within Amorepacific
CONCENTRATED GINSENG
RENEWING CREAM EX
THE MOST SOLD, ANTI-AGING CREAM
WITH GINSENG HERITAGE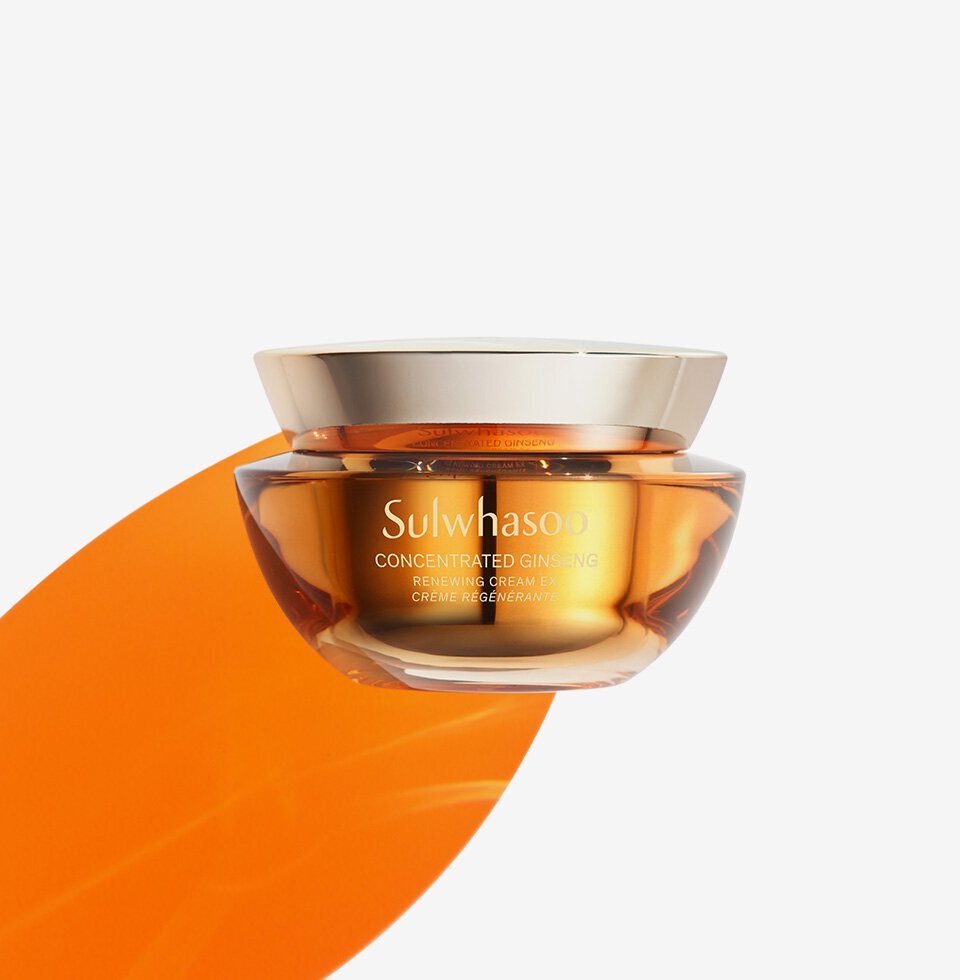 LITERALLY,
THE ART OF GINSENG.
The study of ginseng like never before.
Sulwhasoo research in ginseng began since 1960s
and continues until today
at the Sulwhasoo Heritage & Science Center.
Sulwhasoo pursues the art of Ginseng Alchemy
through decades of research for beauty.
Bioconversion Technology delivers ginseng's effective ingredients
to the skin,
and Ginsenomics™ extracts a rare type of saponin from ginseng
to rejuvenate skin appearance.
With its state-of-the-art technology,
Sulwhasoo presents the most iconic anti-aging cream,
The Concentrated Ginseng Renewing Cream.
CONCENTRATED GINSENG RENEWING CREAM EX FILM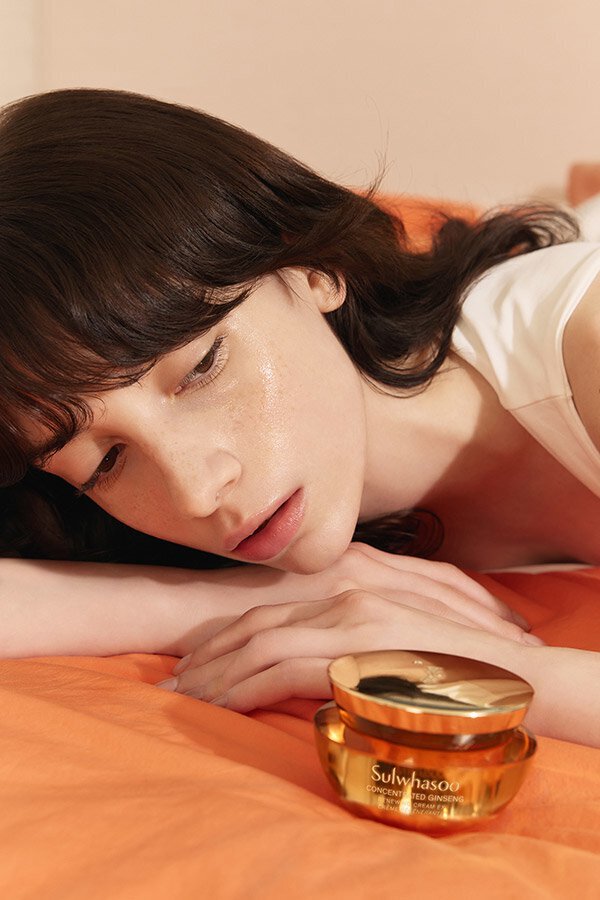 SKIN-REJUVENATING
POWER
FOR ALL DAY
Racing against time and external stressors,
The power of ginseng provides a healthy-looking skin.
4-WEEK WONDER
+12.30%

INCREASED
SKIN DENSITY

+10.26%

IMPROVED
SKIN ELASTICITY

-25.96%

REDUCED WRINKLES
AND FINE LINES
CONCENTRATED GINSENG RENEWING CREAM EX
*Clinical study on 31 women (aged 30-60), conducted from Mar 3 to May 3, 2021,
by P&K Skin Research Center, Korea
FOR FIRST-TIMERS
CONCENTRATED GINSENG
RENEWING CREAM EX
MORNING AND EVENING

NONSTICK FORMULA

REFRESHING SCENT OF GINSENG FLOWER
A HIGHLY NUTRITIOUS CREAM
CONCENTRATED GINSENG
RENEWING EX CLASSIC
APPLY WHEN SKIN FEELS DRY, USE AT NIGHT

RICH FORMULA

SOFT & DELICATE SCENT OF GINSENG