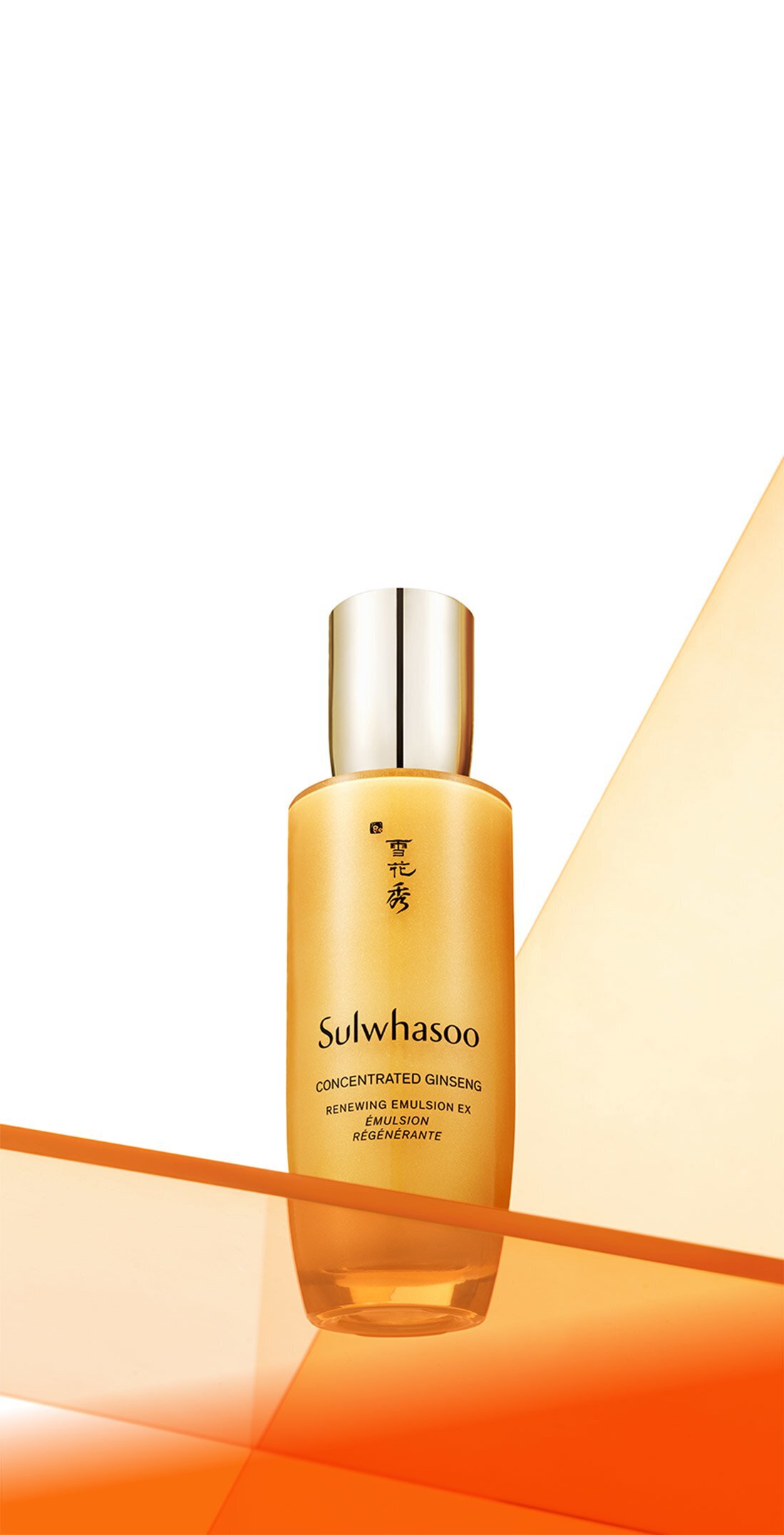 SKIN REJUVENATING EMULSION
FOR VISIBLY FIRMER SKIN
CONCENTRATED GINSENG RENEWING
EMULSION EX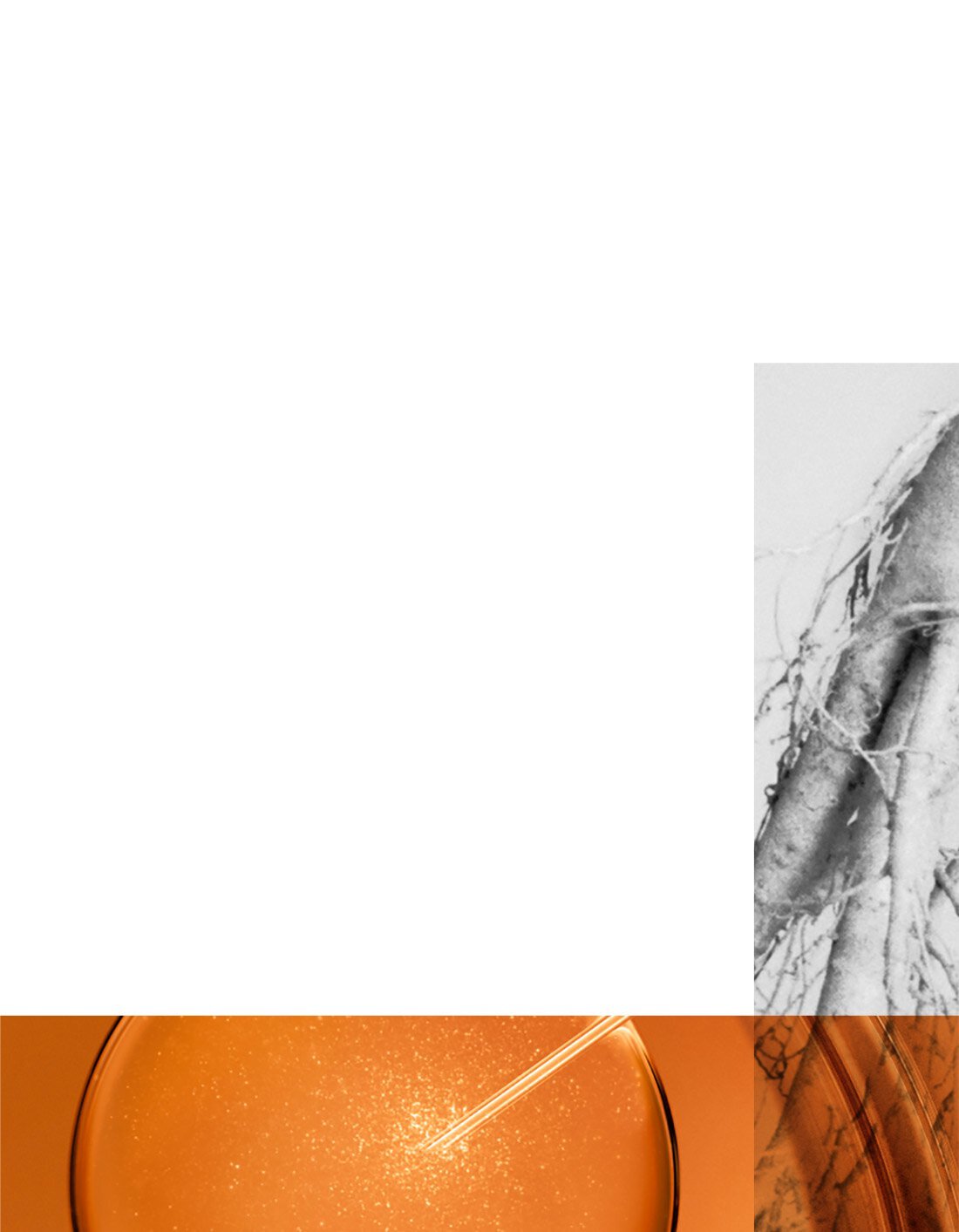 LITERALLY,
THE ART OF GINSENG
SKIN REJUVENATING FORMULA
POWERED BY GINSENOMICS™ Our proprietary GINSENOMICS™,
6,000-fold-concentration* of a rare type
of saponin, in which only 1g can be obtained
from 1,000g of ginseng, showing enhanced
effect for aging and sagging skin.
* Compared to the concentration of Compound K,
a rare ginsenoside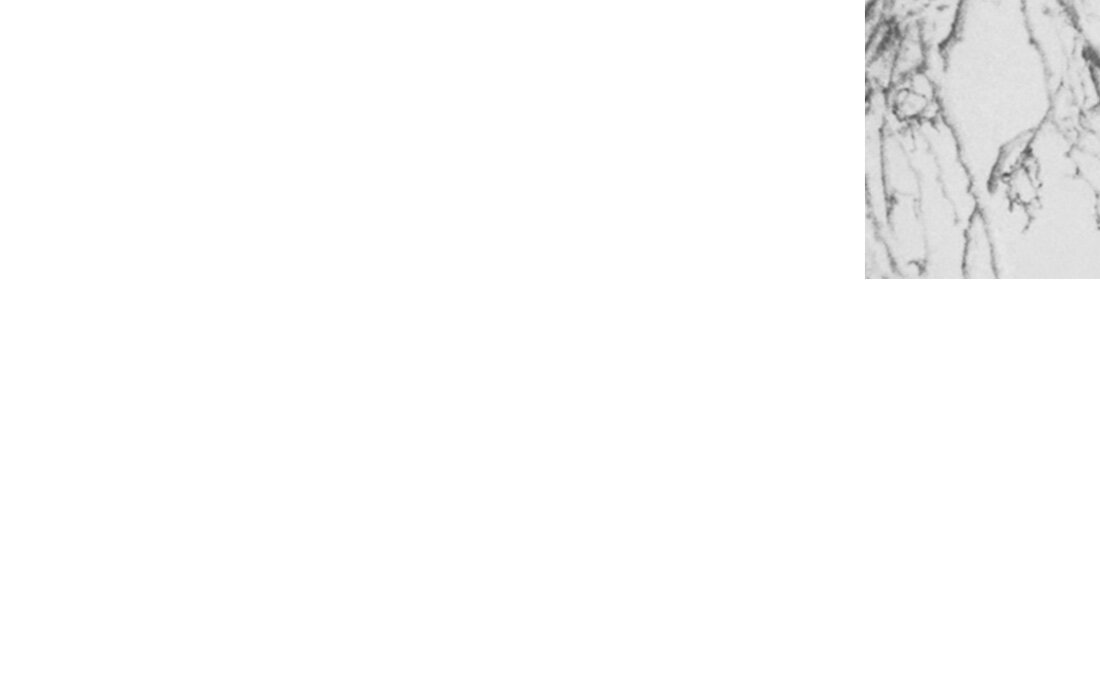 STEAMED GINSENG WATER
ENHANCED WITH
HYDRATION & NOURISHMENT
The all-new CONCENTRATED GINSENG
RENEWING WATER EX contains
1.5 times more steamed ginseng water
enhanced with hydration and nourishment
of ginseng itself
for a healthy-looking skin.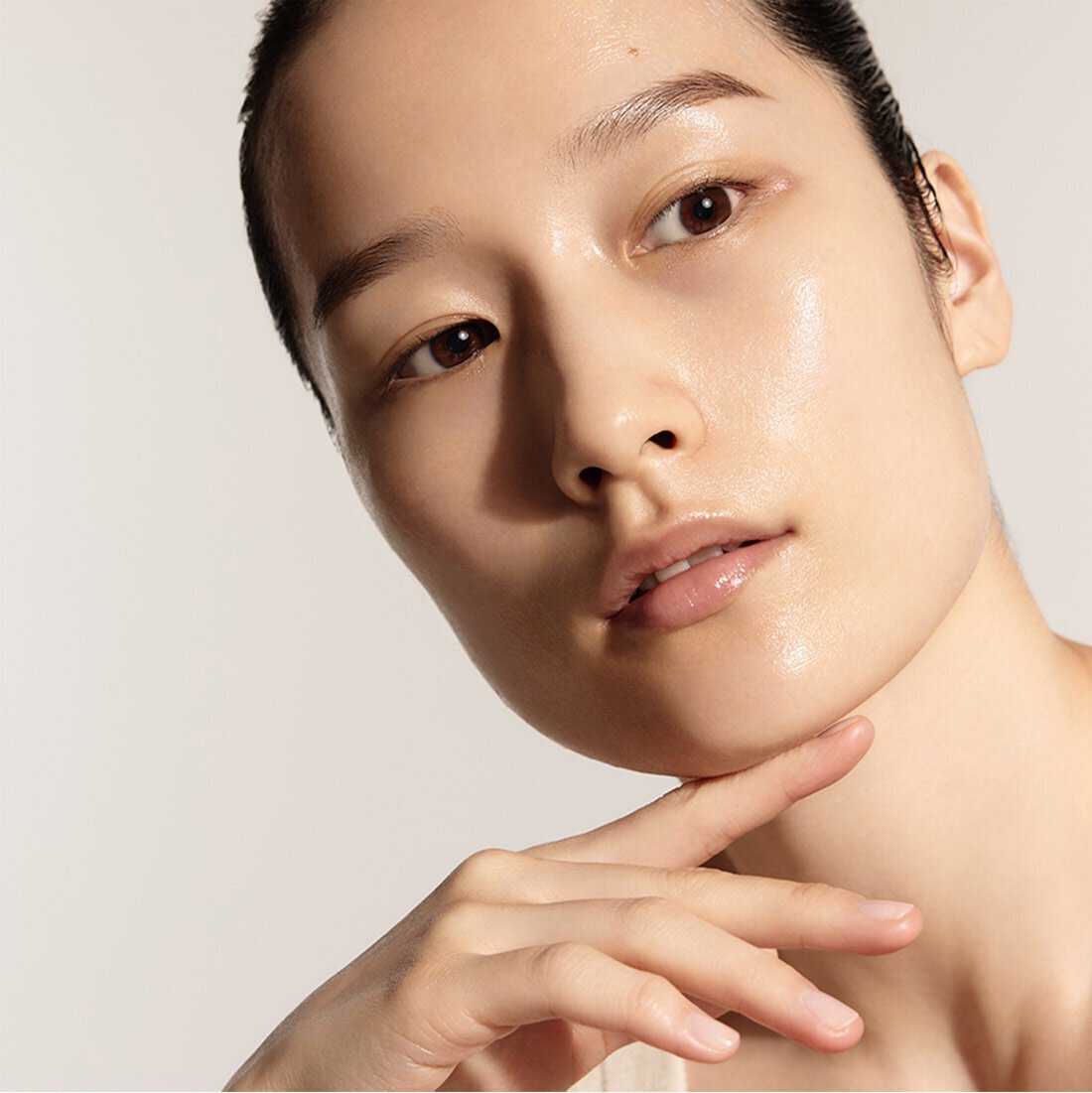 FIRMLY LOCKS IN
SKIN MOSITURE BARRIER
Our unique milky formula that delivers
intensive hydration to skin barrier.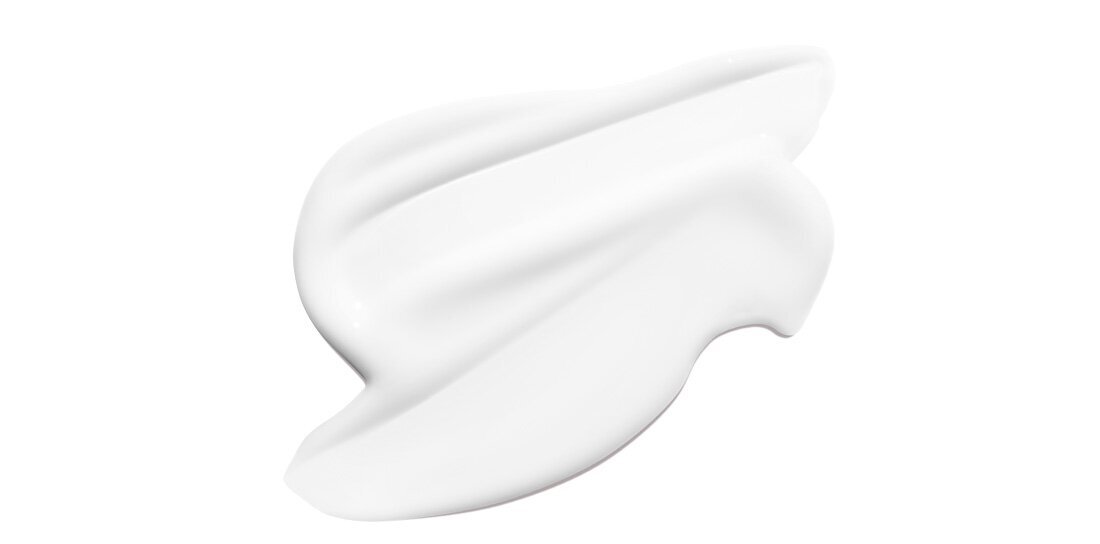 97%
CUSTOMER SATISFACTION
GLOBALLY
OBSERVED INSTANT
WELL-BALANCED
OIL-WATER CONTENT

96%

REPORTED
SMOOTHED SKIN

99%

AGREED TO
LONG-LASTING
SKIN HYDRATION

95%

NOTICED IMPROVEMENT
IN SKIN'S MOISTURE BARRIER

93%
*Home Usage Test on 220 Korean & Chinese women (aged 25-39),
Conducted from Jan. 9-23, 2021, by REMOTION, Korea
FOR ENHANCING SKIN REJUVENATING POWER
CONCENTRATED GINSENG
RENEWING COLLECTION
WATER X EMULSION X CREAM
Visibly enhancing skin
with our proprietary GINSENOMICS™,
ginseng science as a beauty product.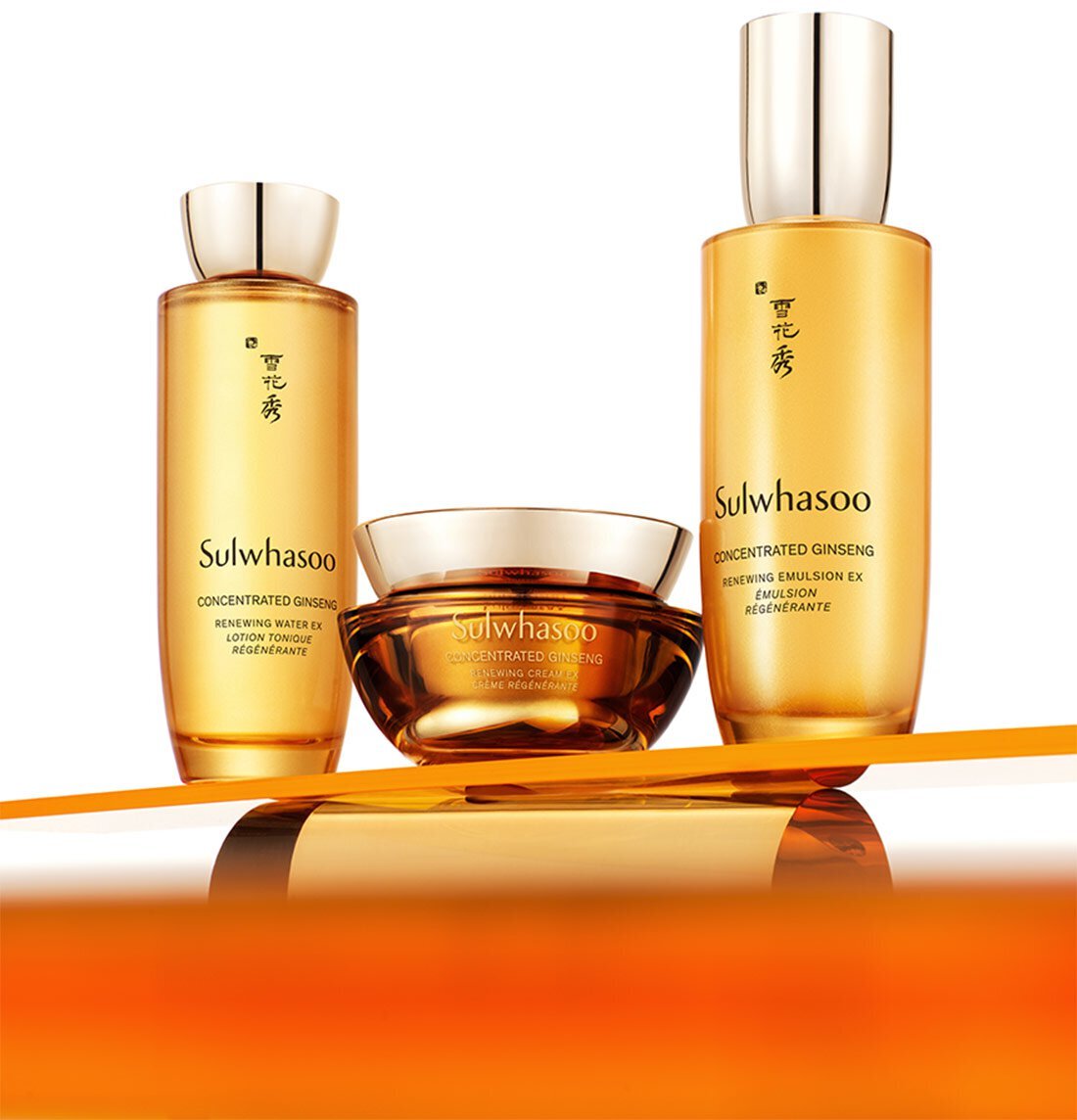 CUSTOMER
SATISFACTION
VIA APPLYING
THE COLLECTION
96%
*Home Usage Test on 220 Korean & Chinese women (aged 25-39), after one
week of use, Conducted from Jan. 12-22, 2021, by REMOTION, Korea
FROM FIRST TO LAST
SULWHASOO BESTSELLERS
POWERED BY GINSENG
Start your routine with
FIRST CARE ACTIVATING SERUM.
next, CONCENTRATED GINSENG RENEWING SERUM
And lastly, CONCENTRATED GINSENG RENEWING CREAM.
Experience the power of ginseng on your skin
from first to last.