MIRACLE HEALTHY RADIANCE
WITHIN 15 MINUTES
NEWFIRST CARE ACTIVATING MASK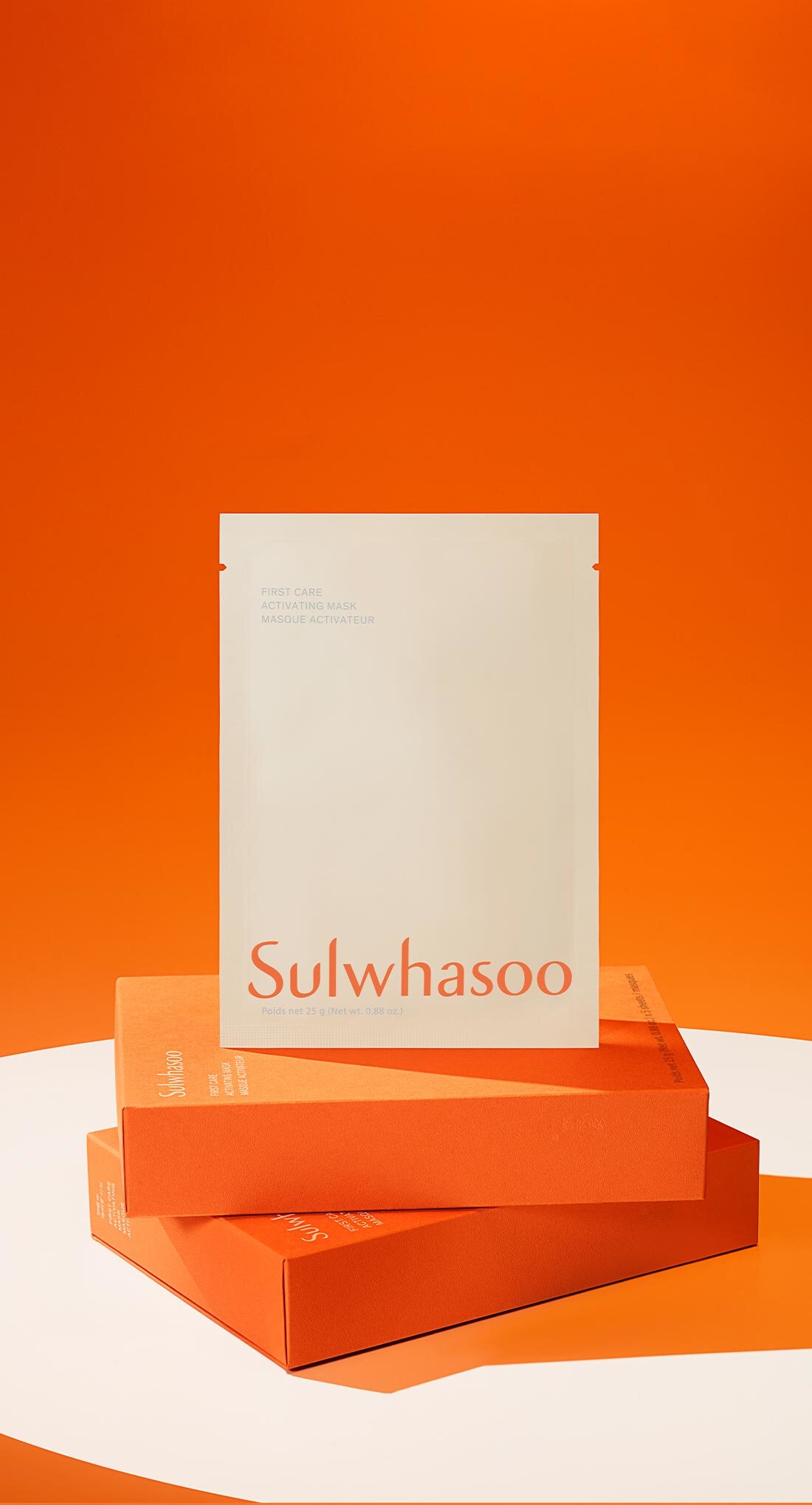 Experiencing a healthy radiance powered by
one bottle of effective ingredients of
FIRST CARE ACTIVATING SERUM VI*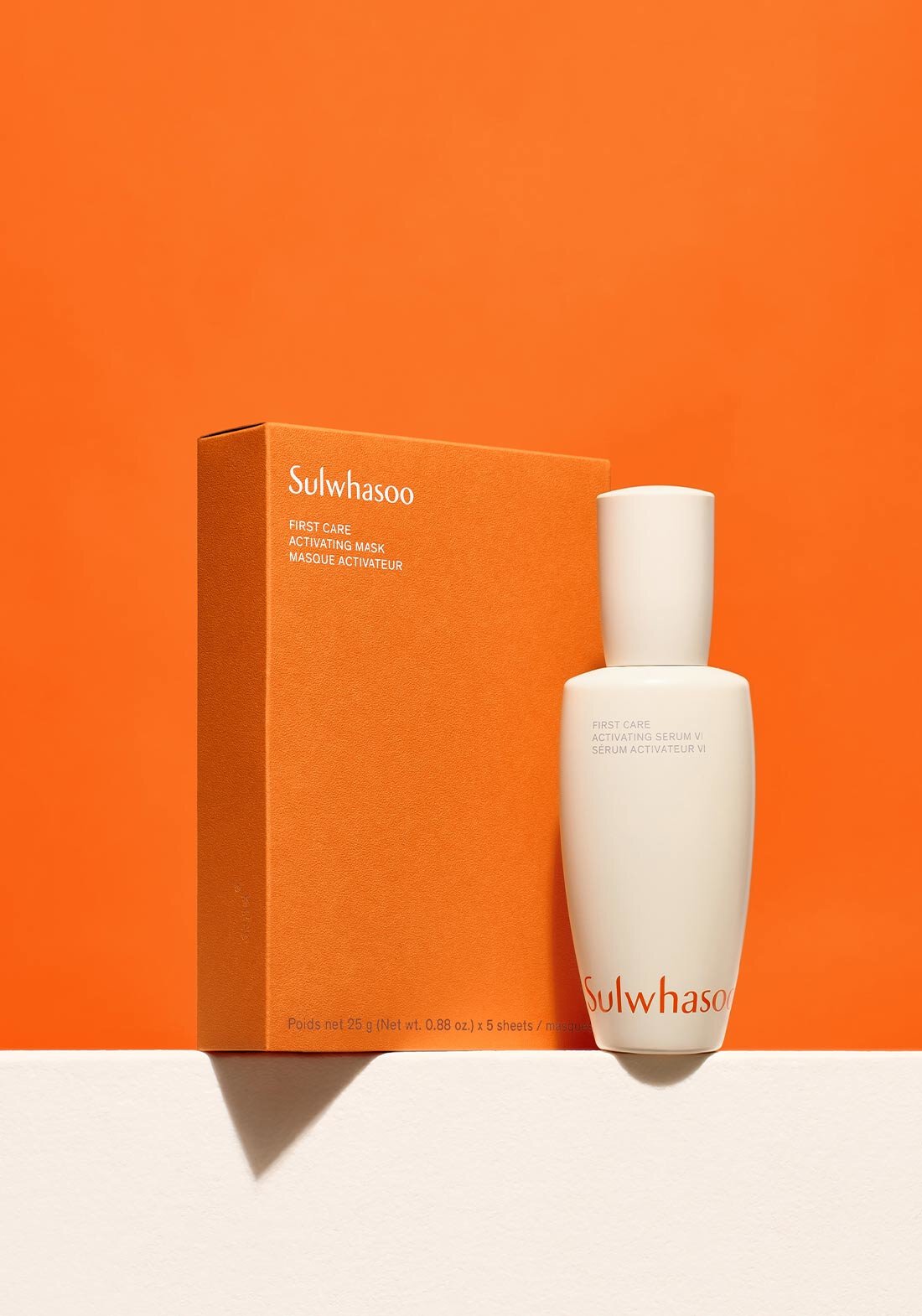 *Based on 5 sheets of First Care Activating Mask (25g/sheet x 5 sheets =125g)
=Over 1 bottle of First Care Activating Serum VI(120ml)
Just by draping the sheet mask on your face,
you can experience healthy radiance and
skin elasticity, as if you've received
Sulwhasoo spa treatment.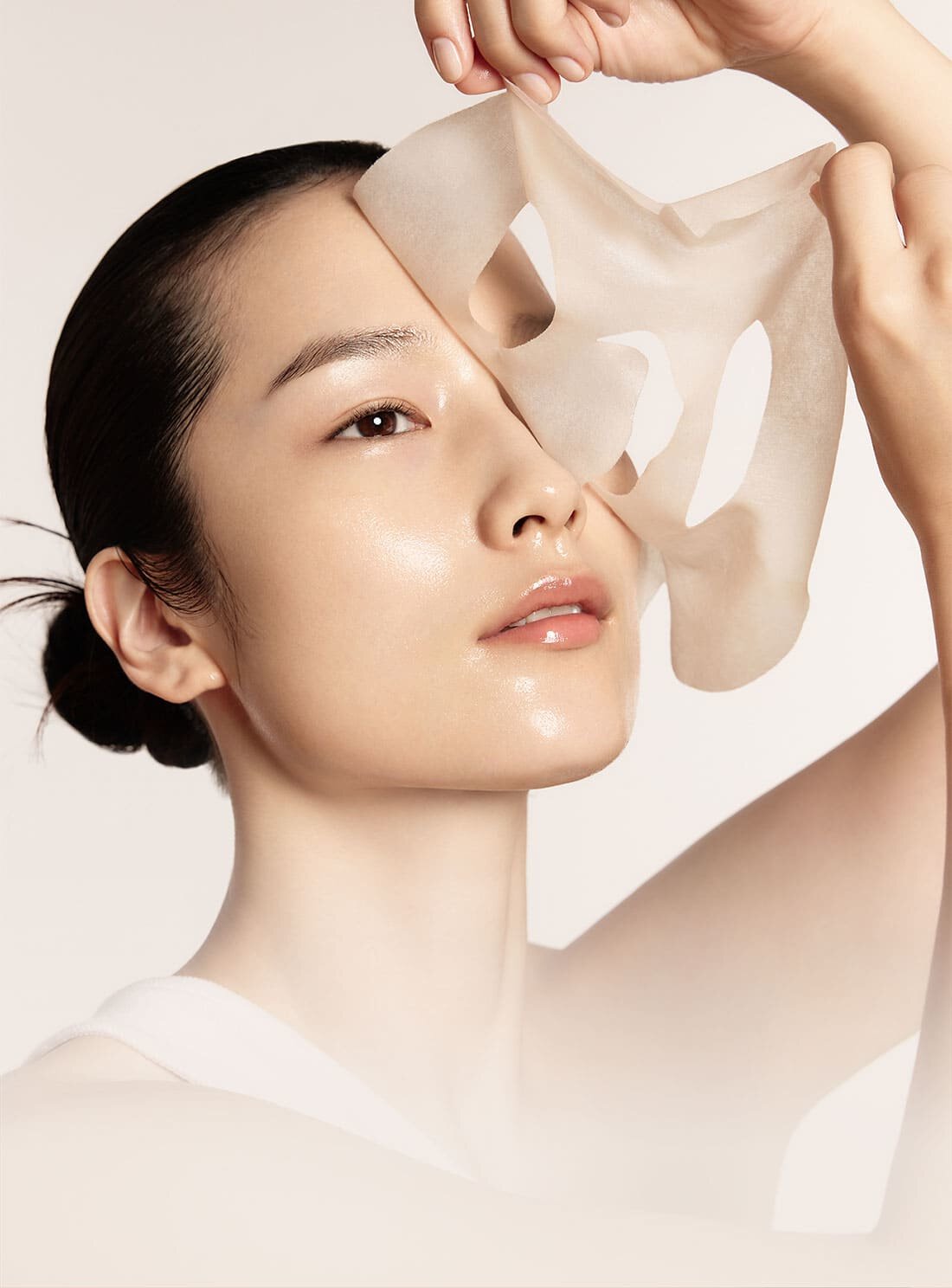 LITERALLY,
THE ART OF GINSENG.
NOW FOR SHEET MASK
FIRST CARE ACTIVATING MASK fully encapsulates
SULWHASOO MASTER COMPLEX™*
of FIRST CARE ACTIVATING SERUM VI,
improving the skin's moisture barrier
and enhancing its vitality.
*Sulwhasoo's proprietary ingredient, Lymphanax™ , enhances the
effects of saponin through roughly 500 hours of natural aging. This
helps to boost the performance of First Care Activating Serum's core
ingredients, thus activating the skin's inherent abilities. It was
developed using extensive data including unique ingredient sorting
processes, mixing ratios, and manufacturing durations.

WITH JUST A SINGLE USE,
EXPERIENCE HEALTHY-LOOKING,
RADIANT SKIN
AGREED SKIN LOOKS
MORE RADIANT100%

SAID SKIN FEELS
ENHANCED & IMPROVED100%

EXPERIENCED SKIN
FEELS HEALTHIER97%
* HUT result of First Care Activating Mask
Participants: 36 women aged 25 - 39
Test period: Dec. 18, 2022~Jan. 13, 2023 ㅣ Research: Beautylink Partners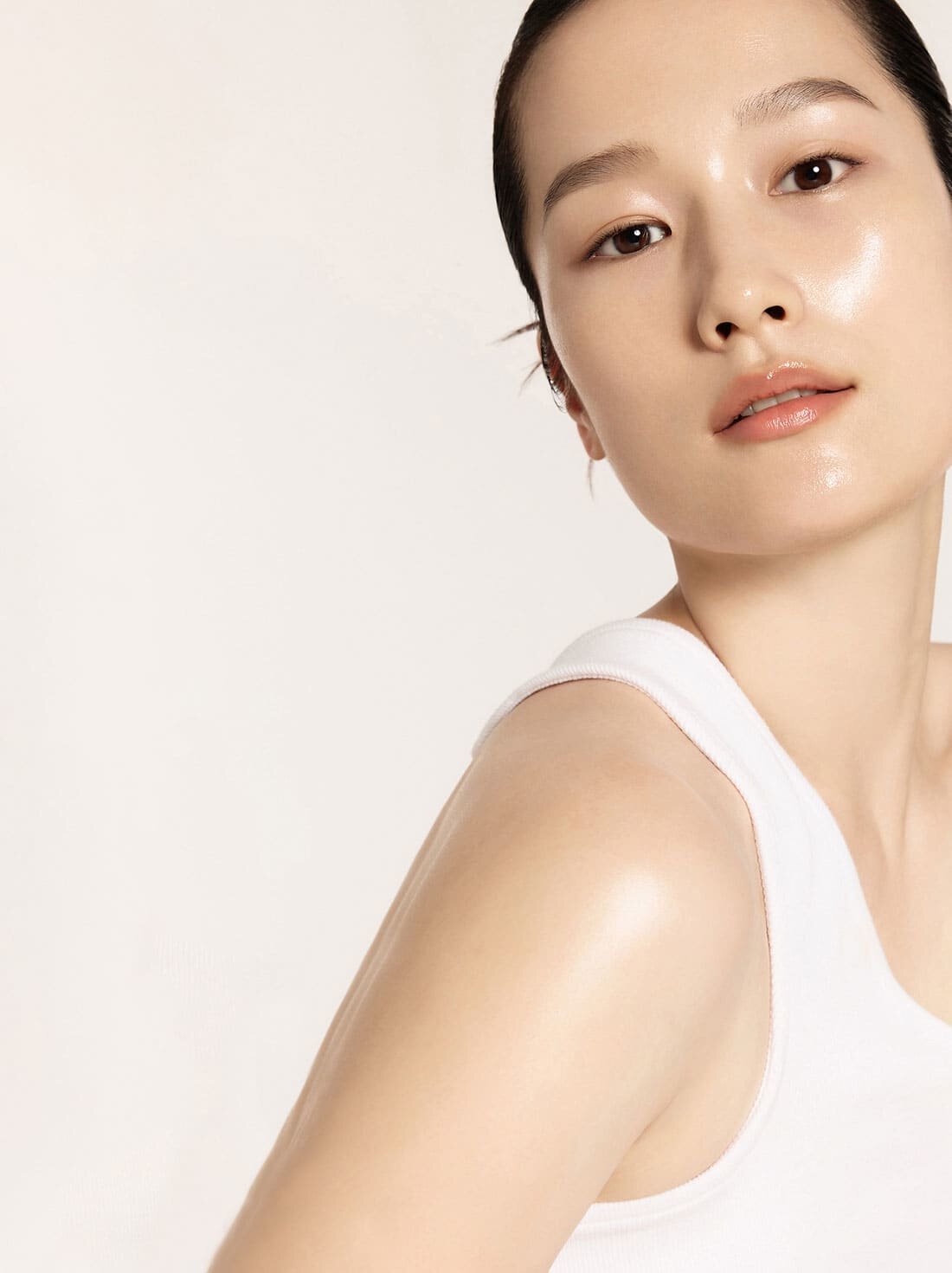 RAPID SKIN CARE SOLUTION
INSTANT COOLING EFFECT
When FIRST CARE ACTIVATING MASK is applied,
skin temperature lowers
due to its effective cooling abilities.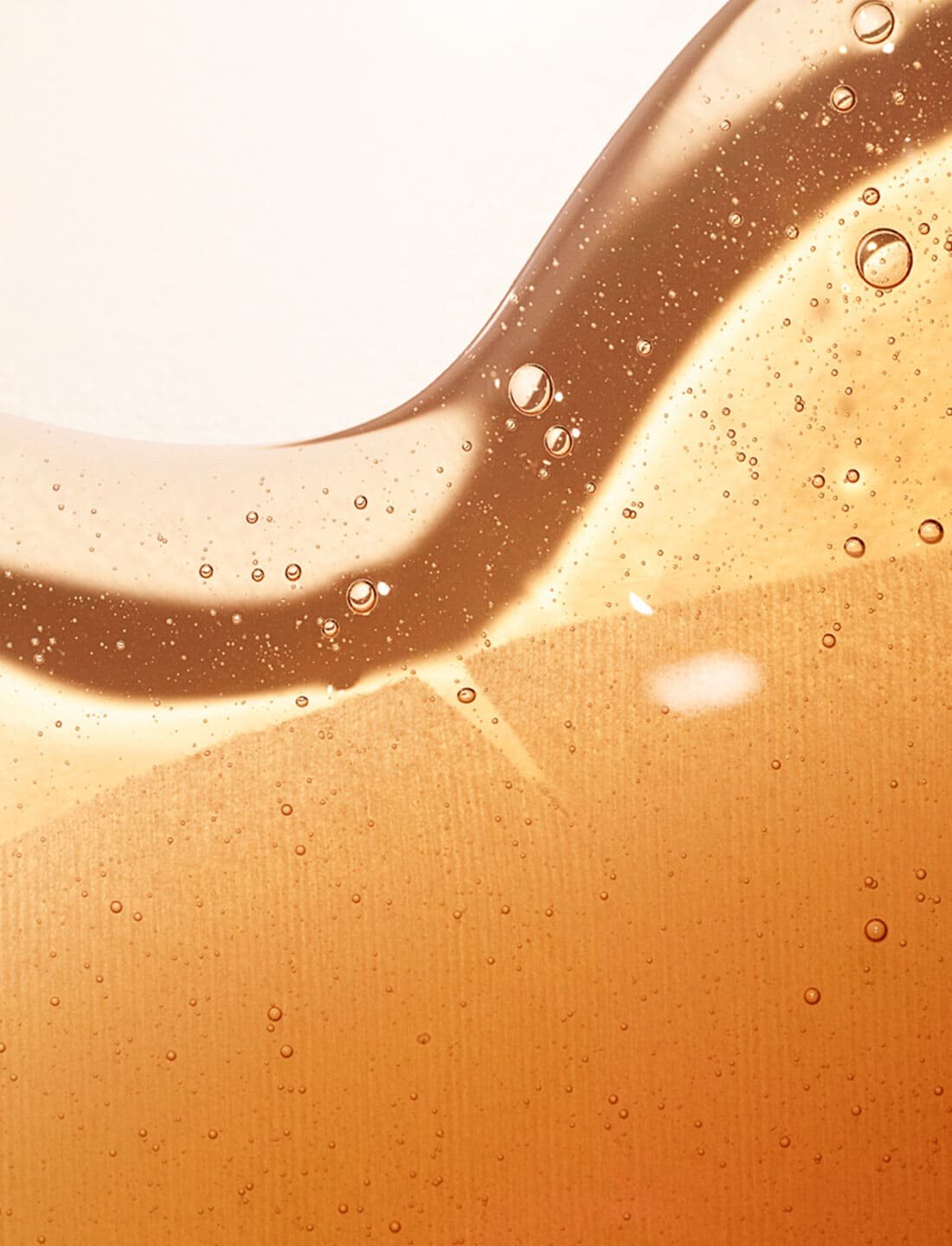 SULWHASOO'S
AT-HOME SPA EXPERIENCE
SILKY SMOOTH & EXTRA
MOISTURIZING SHEET MASK
MADE FROM PAPER MULBERRY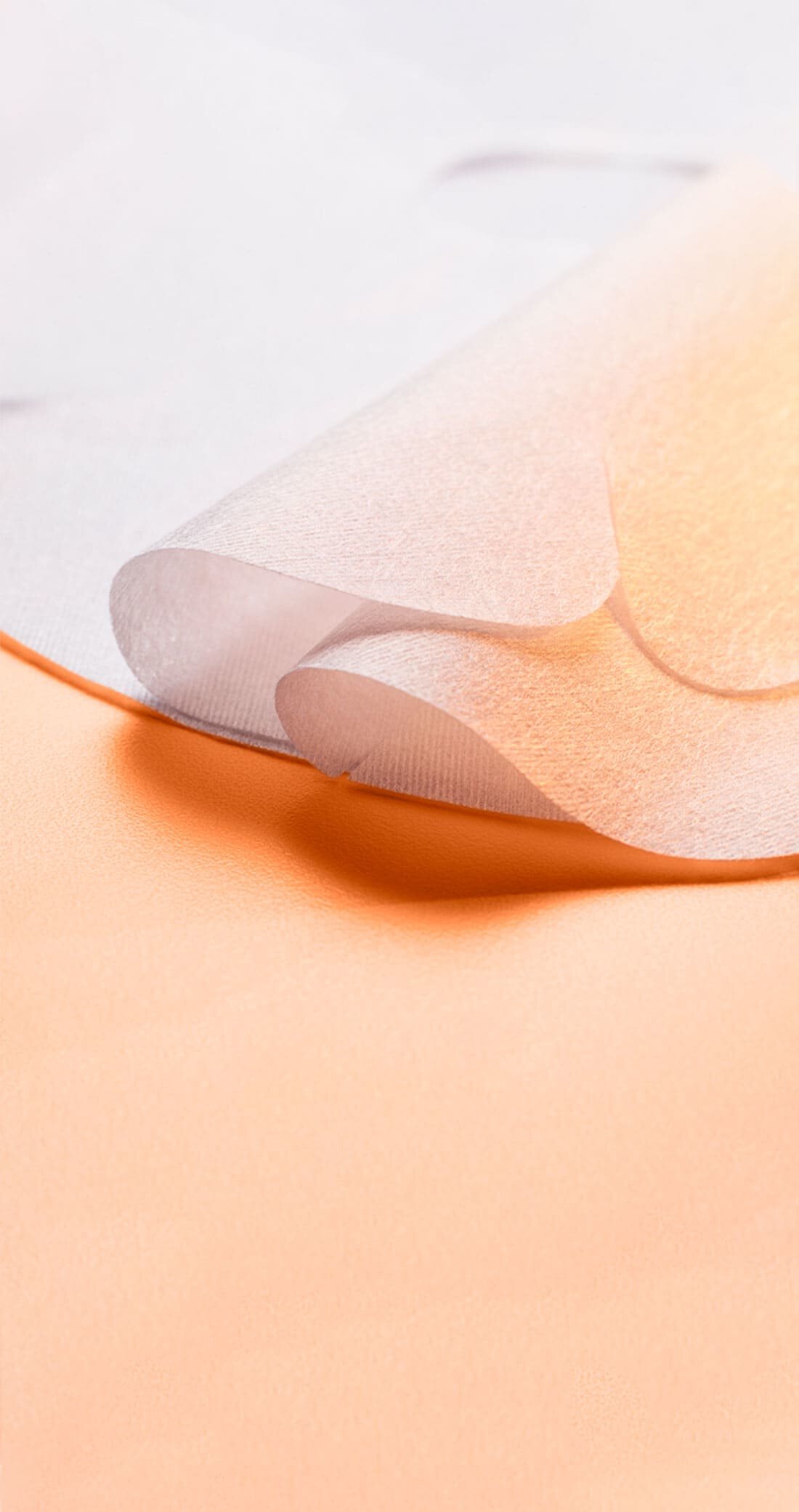 Crafted from 100% young paper mulberry derived cotton
fiber sheet*, drenched with active ingredients of FIRST
CARE ACTIVATING SERUM VI.
The formula absorbs deep into the skin and provides
cooling effect which helps to lower the skin temperature**.
*Crafted from inner barks of young paper mulberry plants, with a
high biodegradability of 99.6% and is vegan-certified.
**Cooling effect tested on paper mulberry fibers

QUICK SKIN SOLUTION
Instant cooling and calming effect,
recommended for dehydrated and irritated
skin from outdoor activities or UV exposure.
AFTER-SPA-LIKE GLOW
Intensive hydration and nourishment
to provide a healthy radiance.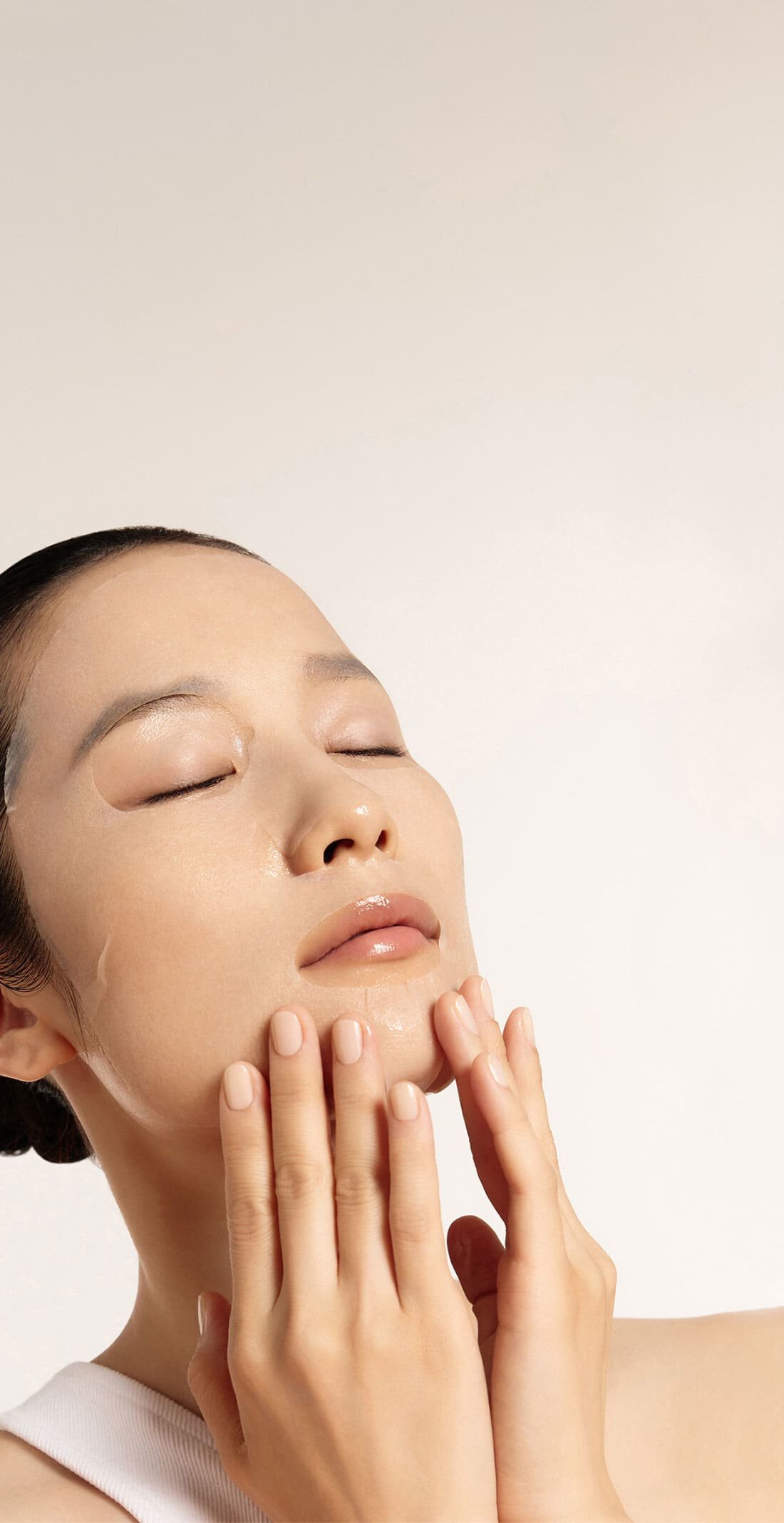 Place the mask on your skin after cleansing
with Sulwhasoo's Gentle Cleansing Foam. After 10-15 minutes, remove the mask and
gently pat the remaining essence into your skin.

Finish your routine with the
Concentrated Ginseng Renewing Serum and Cream.