ANTI-AGING SUNSCREEN
TO PROTECT MEN'S SKIN
FROM UV RAYS
UV DEFENSE PROTECTOR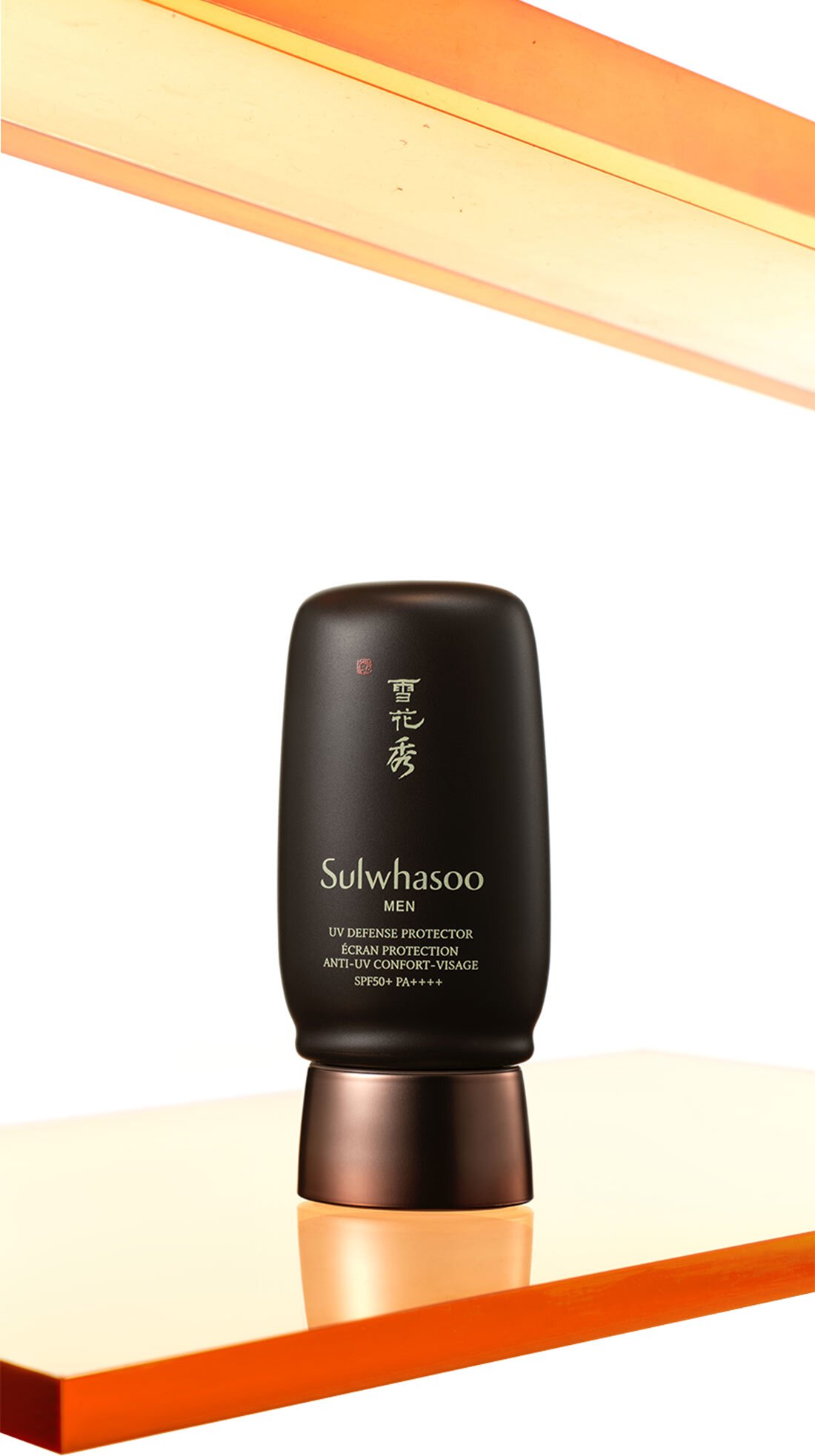 SUNSCREEN BECAME
MEN'S MUST-HAVE ITEM
When men's skin is exposed to UV rays
for a long period of time,
it tends to look visibly aged.

SUPERIOR UV PROTECTION
SPF50+/PA++++
Our lightweight formula absorbs smoothly
and protects the skin from heat and
photoaging caused by UV rays.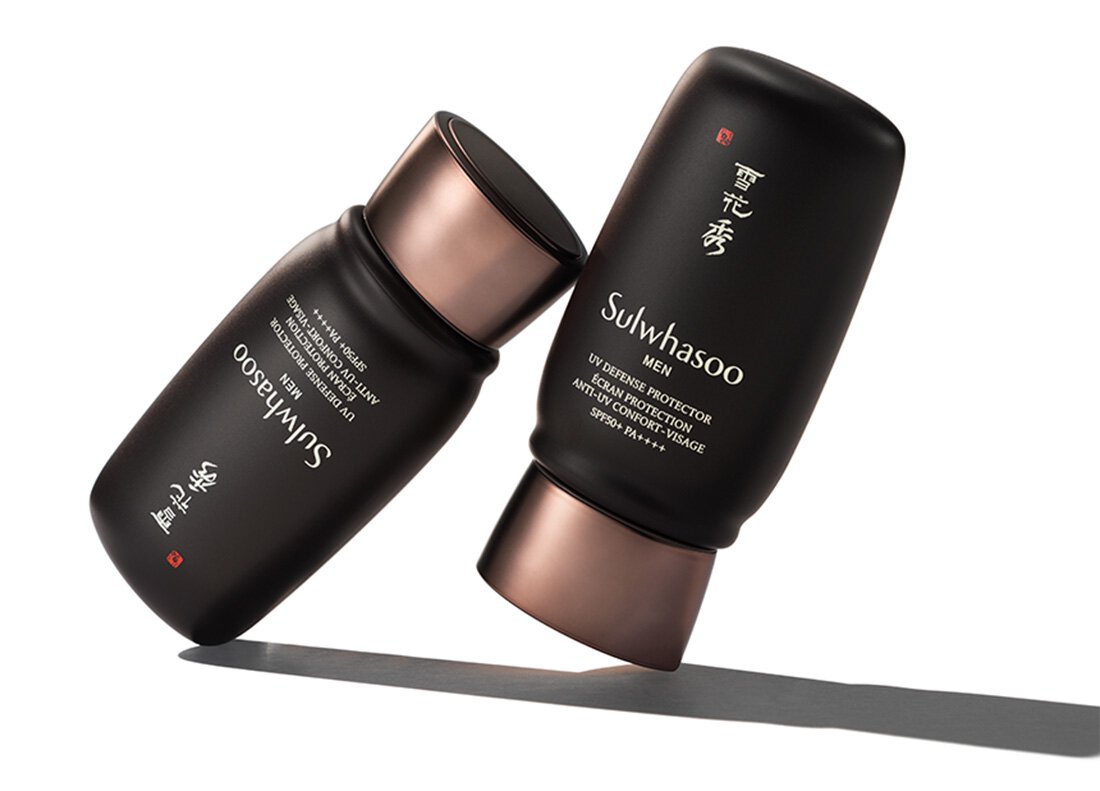 MEN'S TOTAL
ANTI-AGING SKINCARE
Uniquely formulated for men's skin,
Sulwhasoo's proprietary antioxidant-rich
complex, Jeongyangdan™, and
Portulaca extract, soothe weakened
skin barrier caused by UV rays and
other external stressors.
100%

AGREED PRODUCT
ADHERES WELL TO SKIN

100%

SAID PRODUCT INSTANTLY
ABSORBED INTO SKIN

97%

EXPERIENCED
NON-STICKY AND
MATTE FEELING ON SKIN

97%

SAID SKIN FEELS SOOTHED
WITHOUT IRRITATION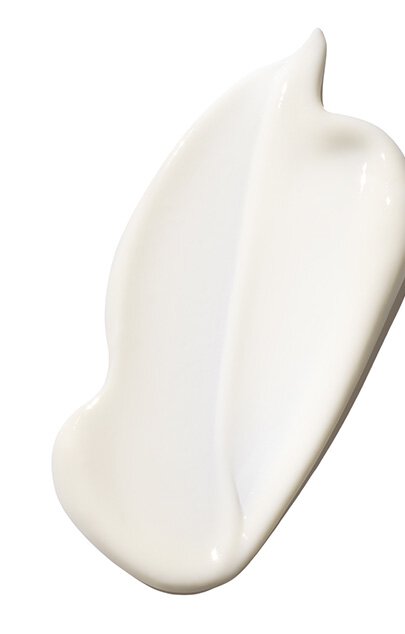 From HUTs of 37 Korean men (ages 40 to 59),
conducted from November 11 to 17, 2020, Beauty Link Partners, Korea