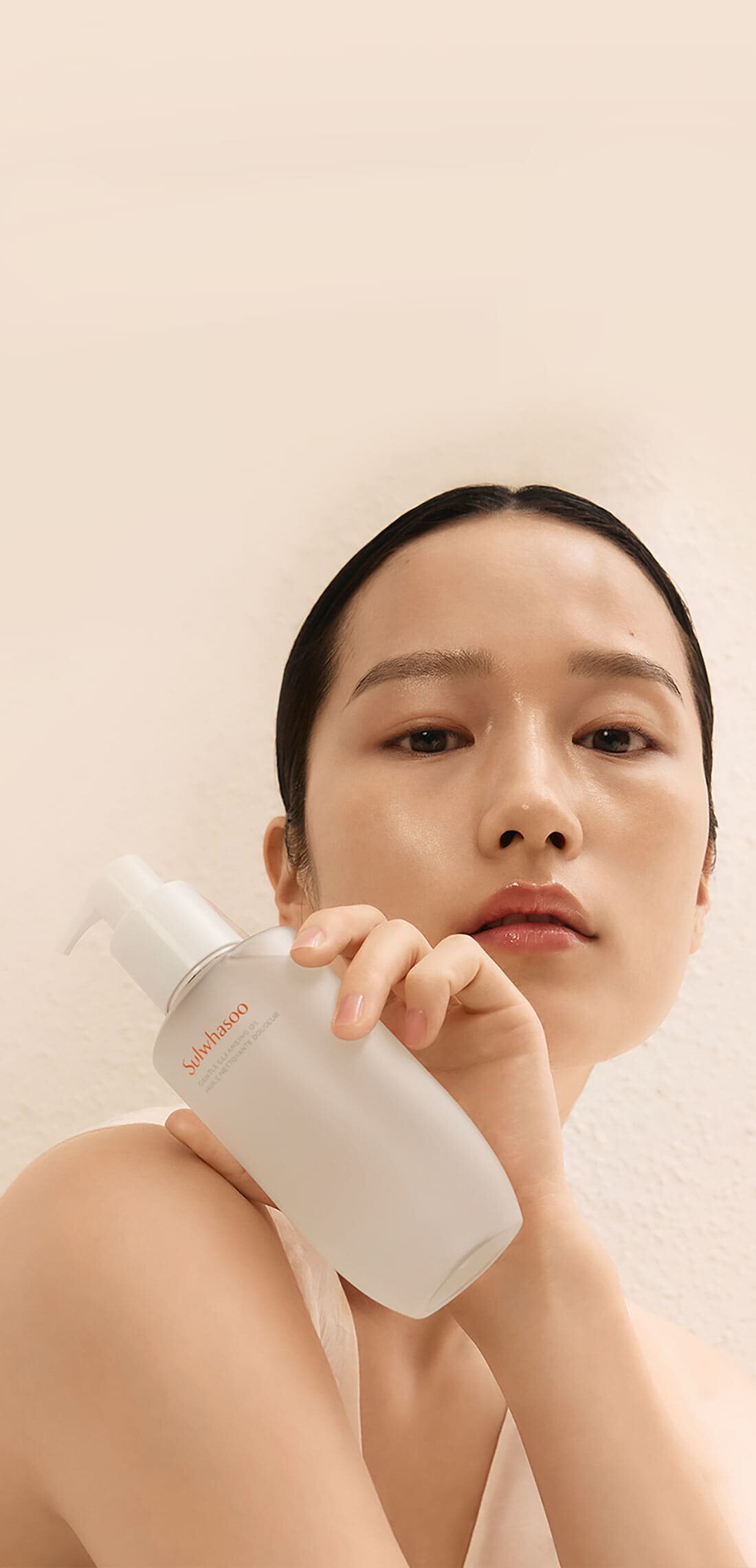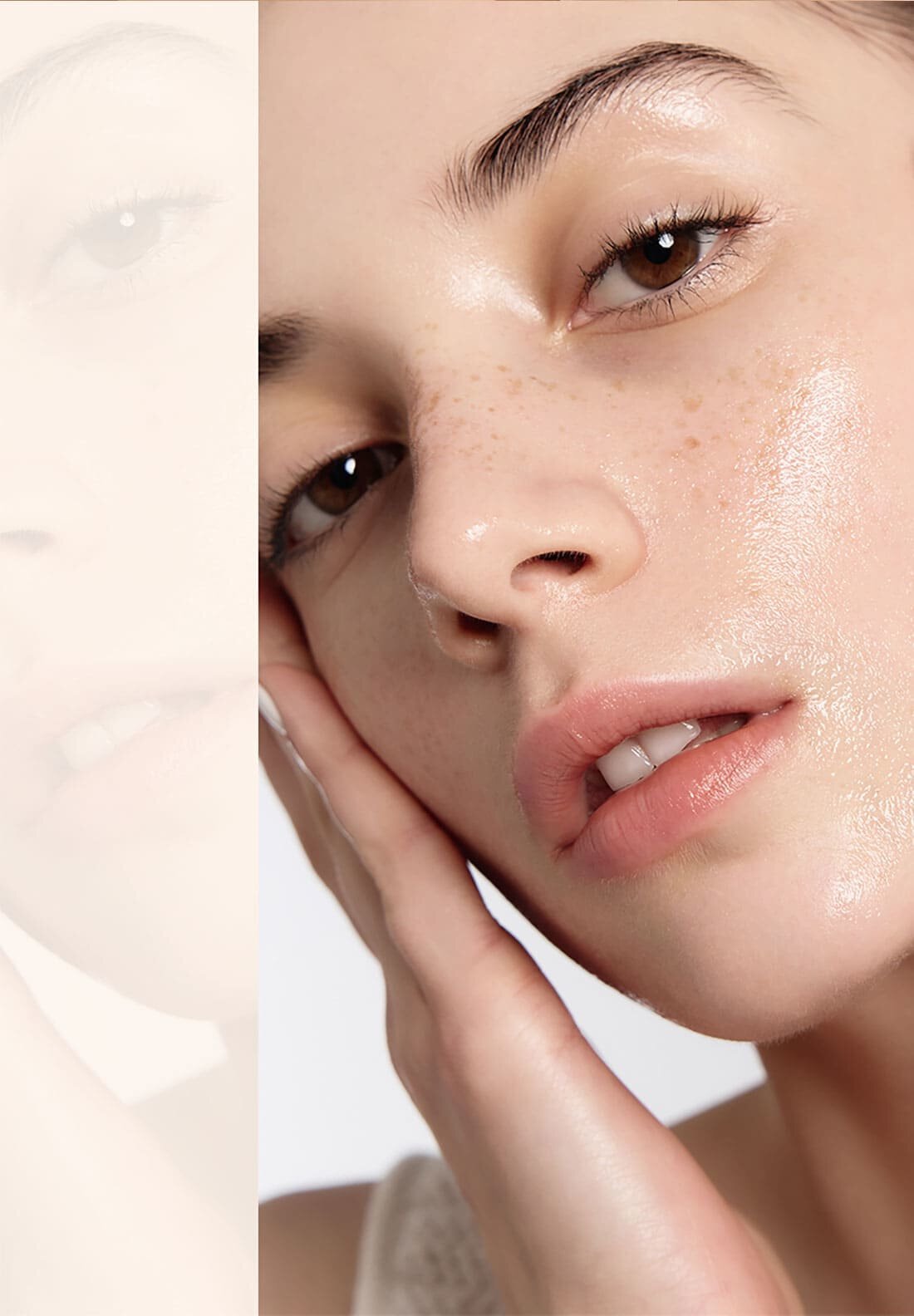 DEEP-PORE CLEANSING OIL
CLEAN SKIN WITHOUT LEAVING SKIN RESIDUE
GENTLE CLEANSING OIL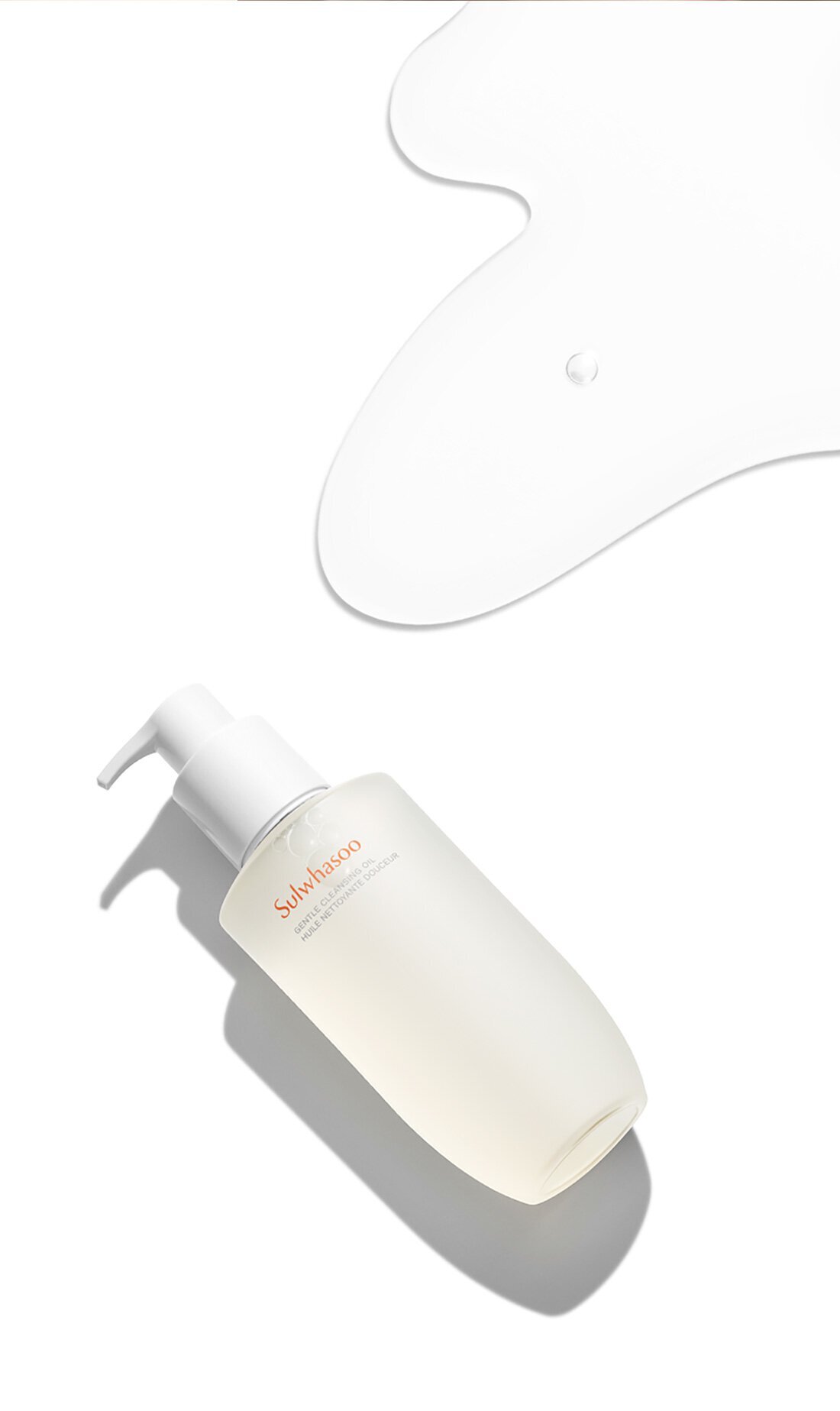 DEEP-PORE CLEANSING
SKIN FEELS FRESH
Use as the first step of your skincare routine.
Apply its soft-textured oil onto the face to remove
skin impurities such as fine dust and even waterproof
makeup residues from clogged pores.
Cleanses thoroughly, firming the skin and leaving a
fresh and clean skin.
HET-CAM Tested

Dermatologically Tested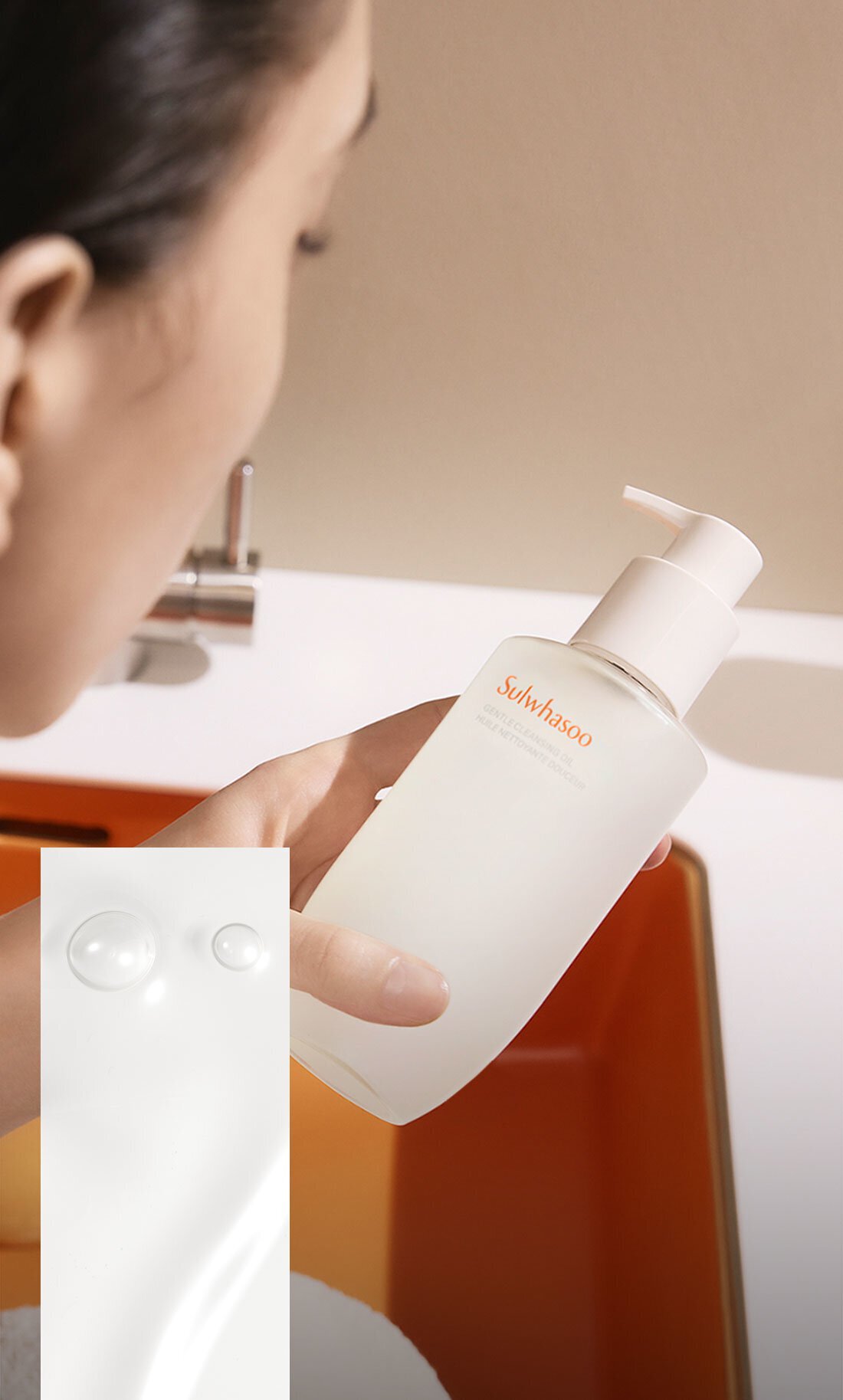 FIRMING AND DEEP-PORE CLEANSING
After cleansing,
the gentle Korean traditional herbal oil complex*,
Yeonsum, keeps skin firmer and cares for the pores.
* A blend of Pinus Koraiensis seed extract,
Camellia japonica seed oil, Prunus mume fruit extract,
Sesamum indicum seed oil, Prunus armeniaca kernel oil.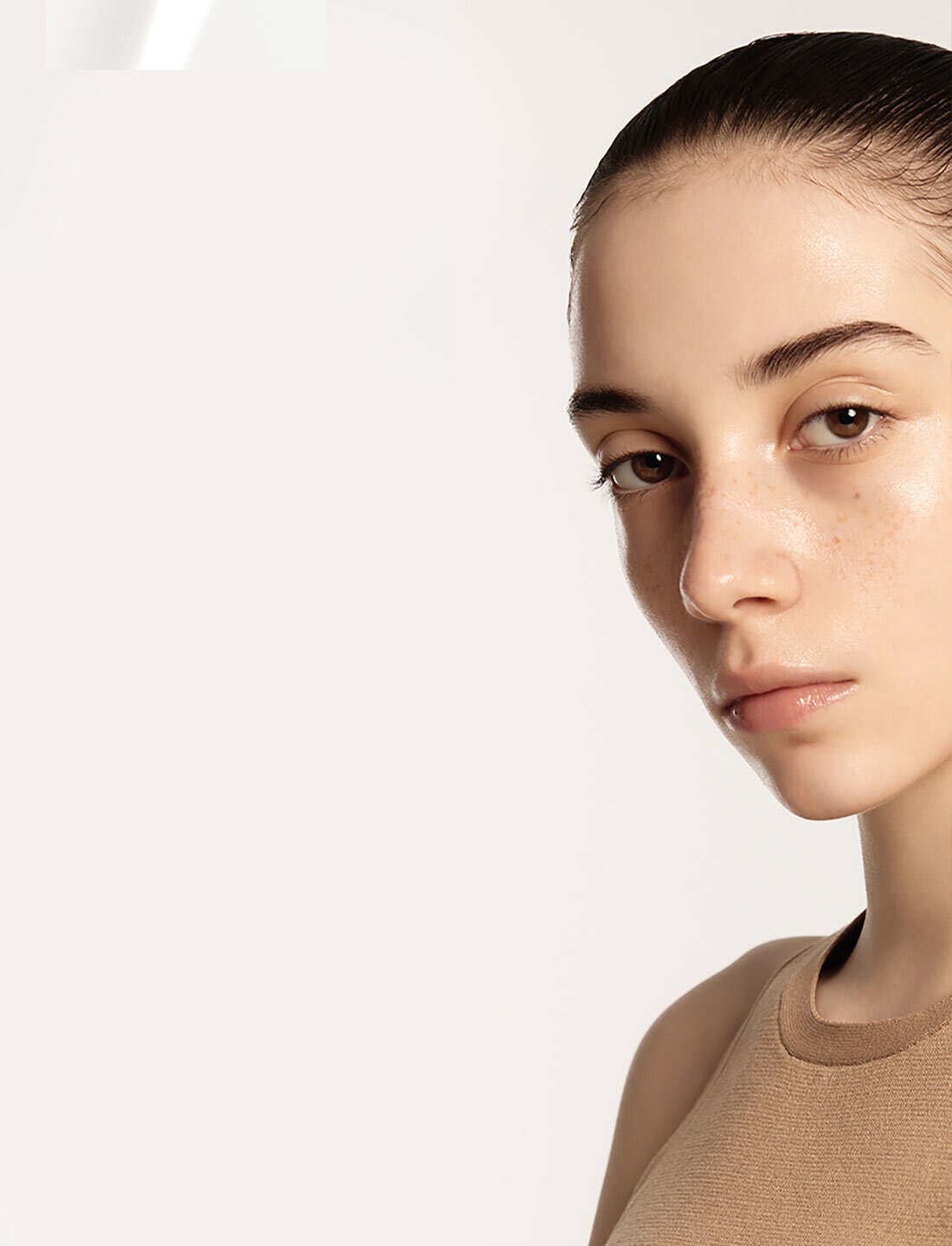 GENTLE & DEEP-PORE CLEANSING
Thoroughly cleanses residues in clogged pores
AGREED THE PRODUCT
FEELS GENTLE ON THE SKIN
DURING CLEANSING

SAID MAKE-UP RESIDUES WERE
REMOVED THOROUGHLY

EXPERIENCED
MOISTURIZED SKIN

SAID SKIN FEELS
FRESH AFTER CLEANSING
*Home Usage Test on 30 Korean women (aged 30-45),
conducted from Jan. 1 to Sept. 14, 2019,
by ACORN, Korea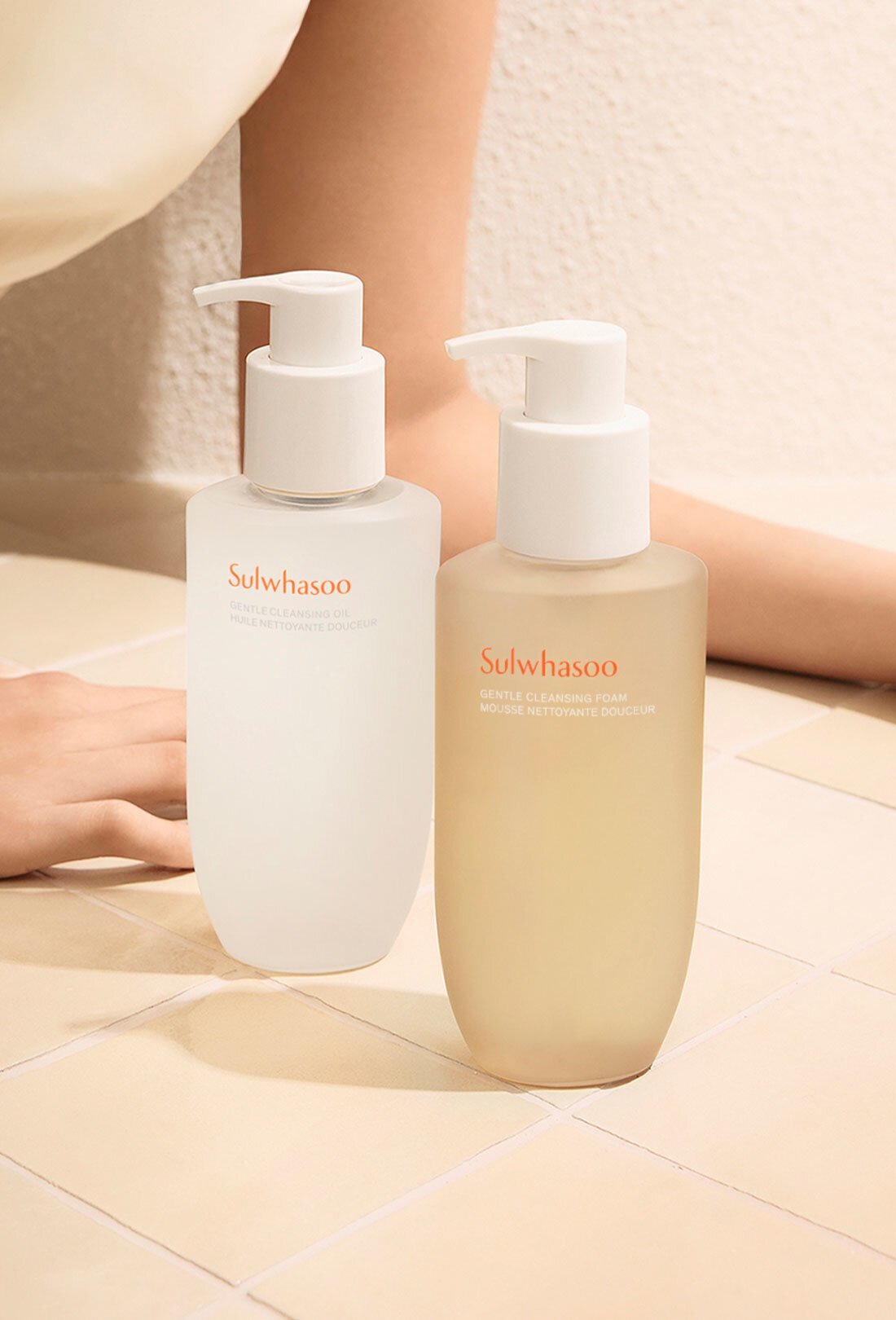 SULWHASOO'S CLEANSING DUO
FOR YOUR DAILY CLEANSING SKINCARE ROUTINE
GENTLE
CLEANSING OIL

CLEANSING OIL

Firming/Deep-pore
Cleansing
GENTLE
CLEANSING FOAM

CLEANSING FOAM

Hydration/Deep-pore
Cleansing
GENTLE CLEANSING OIL
EXPERIENCE THE SKINCARE ROUTINE
FOR THE BEST RESULT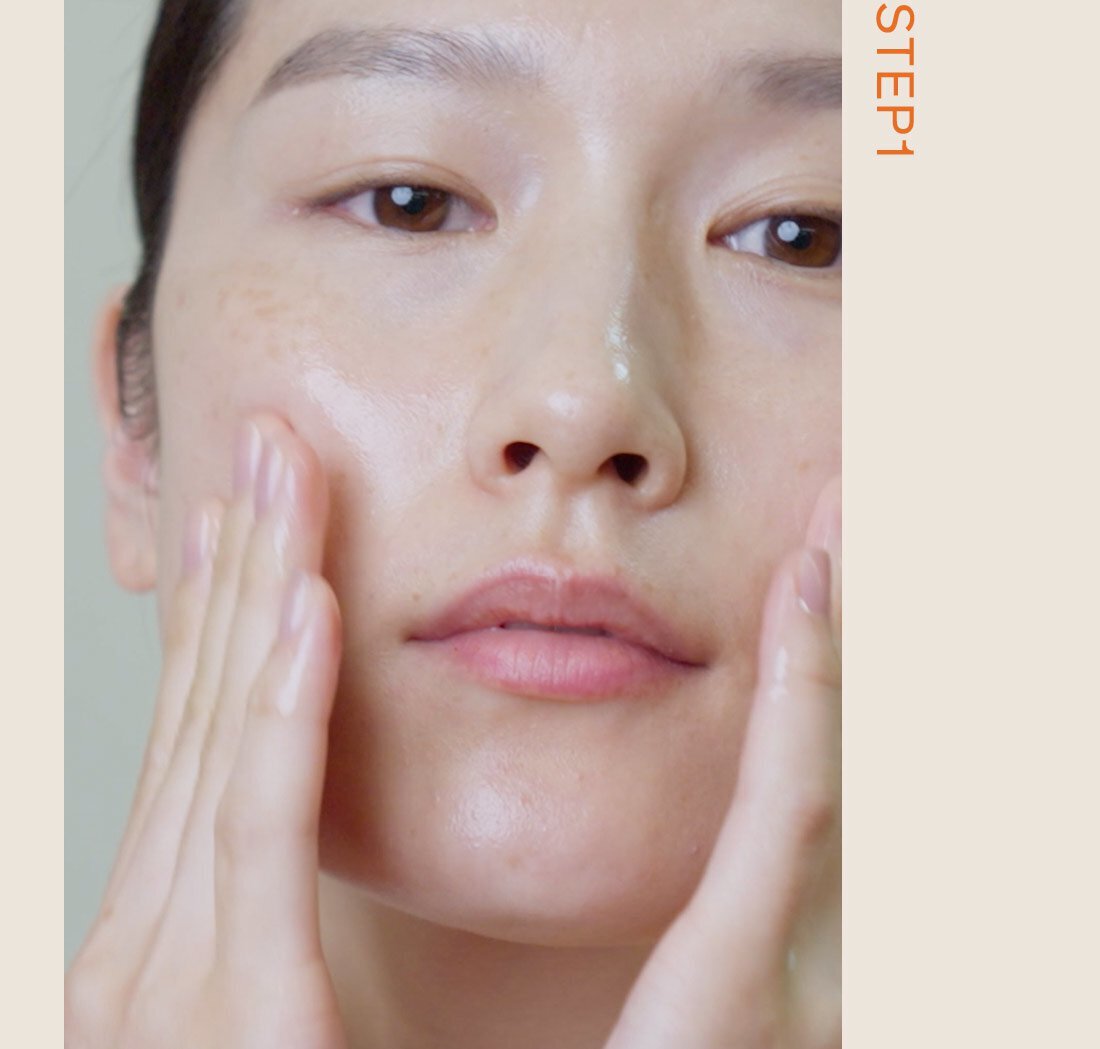 Dispense 2-3 pumps of GENTLE CLEANSING OIL
onto the palm.
Spread it over dry face in circular motion
and melt away the makeup in clogged pores.
Add 1-2 drops of water for emulsification process
to remove fine dust and skin residues.
Experience a clean skin right away.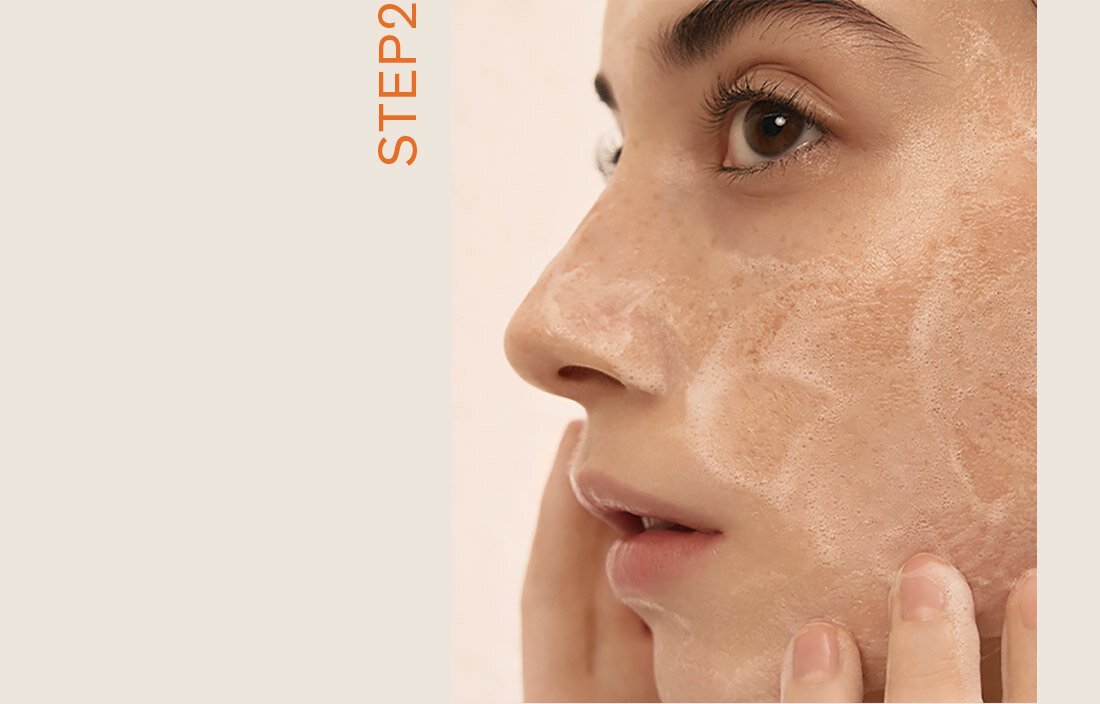 Dispense 2-3 pumps of
GENTLE CLEANSING FOAM onto the palm.
Make richer yet denser foam
by rubbing palms together.
After spreading the foam over the face
in circular motion, rinse off with lukewarm water.